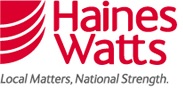 "We are very impressed with how responsive Corporate Gifts Online have been, from helping us find the right product to delivering far earlier than expected. Thanks Charlotte & Susie."
Julie, 29/04/19
"We received the umbrellas earlier and they look fab!
Thanks so much for all your hard work on this."
Hatty, 28/02/19
"THANK YOU!!!
The items were delivered to us on Friday. I was on leave on Friday but got a lovely surprise this morning.
They are perfect. We really appreciate the hard work by you and your team. We also appreciate that we received the order will before the delivery date.
Looking forward to working with you again in the future."
A very pleased Client, 03/12/18
"Thank you
They have arrived safely and we are very pleased with them"
Christina, 28/11/18
"Thank you thank you thank you!!!
It was a total blast (despite the rain), and the cushions went down super-well.
Kind regards, and we'll be in touch for the next event!"
Adam, 01/11/18
"I just wanted to let you know what a hit the record coasters were at the IPG conference! Thanks so much for all of the clever products you've collaborated on with us. Your firm is a big part of what helps us with our brand in the UK!"
Tyler, 14/03/2018
"I have just placed my first order with Susie at Corporate Gifts Online. She was really helpful and the turn around time was so quick. It was seamless and stress free. Will definitely be ordering again when we need more corporate merchandise. Thank you very much!"
Kate , 01276 21637, 27/02/2018
" From the moment I contacted Charlotte, she was professional and quick to respond to any queries. The service she provided was excellent. I am very happy with the Pens & Coasters, they look great. I wouldn't hesitate to recommend her and the Company"

Nicky, 05/01/2018
" I just wanted to say thanks again for all your help and diligence getting us to a place where we could give the USB sticks out at our supplier conference on Tuesday.

The day was a resounding success and there were many comments about how lovely the USBs were - so thank you again! "
Purchaser
"Great response Susie!
By the way, we are very impressed so please thank the team and we will certainly be placing another order."
A thrilled Client on behalf of C W Lamley & Co Ltd
"The branded speakers look really professional and we were most impressed by the excellent level of service offered by CGO. Nothing was too much trouble and your communication was first rate. We will be in touch again when we next require corporate presents."
Miranda
"We recently launched our company at a major conference of Chinese International Contractors in Macau and being British we wanted to give away something patriotic so potential new clients would remember our name. We worked with Corporate Gifts UK and designed a double decker bus with our website and tag line on the sides in a branded box. The conference attracts 1,800 delegates each year and we ordered 1,000 buses. Corporate Gifts were very helpful and professional and even though the time was very limited – all the buses were shipped to our hotel in Macau without any damages and were very well received by the delegates.
We would highly recommend Corporate Gifts UK and are working with them for ideas for next years's conference."
Peter
" Je veins de découvrir en effet la livraison des nappes et vous remercie de votre efficacité à traiter ma demande. Je ne manquerai pas de faire appel à vous pour d'éventuelles demandes. "
Catherine

" Just wanted to so a huge thank you for your teams efficiency on supplying OCSL with exactly what we wanted in the shortest time ever! "
Laura
" Earphones - Yes, they arrived on time and in good order. Every last set was given to unsuspecting guests on the concourse at The BRIT Awards! "
Michael
" We are celebrating 10 years of training delivery and didn't want to have the run of the mill corporate mints/mugs etc so decided on the fortune cookie options for the options of winning prizes and celebrating our success, I chose CGO over the others due to their excellent customer service and informative advice on the best ideas considering the type of business we are. Whilst there was a last minute problem with the order and the fortune cookies were no longer available, they absolutely went above and beyond to find an alternative fix for the problem and turned me around from taking my business elsewhere. Their service recovery was so good I ended up adding more items to the order. I highly recommend them , the product was great quality , the many proofs were always supplied, there was no issues with using our corporate colours, logos and the delivery was on time as promised."
Debbie
"Corporate gifts offered a great smooth service from initial enquiry all the way through to ordering.Delivery was very efficient too and we are very pleased with the quality of the products purchased"
Mary
"I've just had a look at them [The Pens] and they look great. Thank you for your assistance and quick turn around on these items."
Claire
" Once again you have gone the extra mile to make sure that our orders were exactly what we required and were delivered by the agreed date.
Our Crystal Awards were even received a day earlier than expected and an order for USB flash drives meta very tight timescale.
My thanks to all at Corporate-Gifts for your excellent service.

"
" This is the second time which my company has used Corporate Gifts Online and on both occasions we received an excellent service,despite only requiring a modest supply of corporately branded products. CGO were very competitive on price and extremely helpful in terms of advice and they took great care over the specification, which ensured that the finished product was exactly as required. Our order was very efficiently handled by Annie Folwell, who maintained contact throughout the entire process and I would be happy to recommend CGO to other companies who require corporate gifts and will definitely be entrusting CGO with my next order. "
Kevin Nichols
" I wanted to thank you both for your hard work ingetting my corporate gifts (RFID blockers and collapsible bags) to me soquickly and exactly as I wanted them. Both gifts proved very popular withour attendees. I was thrilled to see especially that the globe reallylooked like a globe on the bags and not like a golf ball! I willrecommend you to others. "
Thrilled Client

" Just a couple of lines to say thank you…. I really love the new moose beanie babies you sourced me, and the mini moose keyrings are equally perfect. Great service and great product…. I wish I'd bought more!"
Alex
" We ordered with Corporate Gifts for some lastminute items for our customers. We were really happy with the service and speedin which they delivered! "
Hannah
"For a third consecutive year we chosen to work with Corporate Gifts for our Holiday season presents and I have to say : I am extremely happy. The wheely bags arrived today well ahead of time. They look AMAZING and I am sure my team will love them.
Susie, Annie have always been providing a very high level of service. They two ladies are extraordinary capable in what they do. They have listened and advised always according to what best for my company. Corporate gifts are not only providing excellent products but also showing that extra mile : allowing minimum orders whether other companies don't even do that or doing for jobs that other companies don't offer. Thank you so much Corporate Gifts and be sure I will be in touch for next years corporate gifts"
Mariela, 06/11/2015
"I recently took the opportunity to use Corporate Gifts for branded bottle openerswith our company logo on. I was very satisfied with both the service and communication. The final product looks great and was delivered (all importantly) on time. I would be very happy to use this company again in the future if needed."
Caroline
"Received [the badges] this afternoon.
Very pleased with them.
Thank you for all your help."
Larry
" We received them (Rugby World Cup wall charts) and they look great, we are very happy with them thank you. "
Laura
"Just received the coasters…LOVE THEM!
Thank you again for all your help with this.

"
Lizzie
"Hi! Many thanks for the awards – they arrived today
They look gorgeous!

"
Angela
26th March 2015
"The sunglasses arrived and we are all very pleased with them.
Thank you for getting them here quicker than expected. It is much appreciated.
Thank you again and we hope to work with you again soon."
Penny

"My company used Corporate Gifts Online for the first time,recently, for a modest supply of corporately branded products and received an excellent service in terms of advice, specification and particularly, speed ofdelivery. Our order was very efficiently handled by Susie Haskell, who was extremely helpful and I will certainly be happy to use CGO again in the future."
The Pharmacy Consultancy Limited
Kevin Nichols, Managing Director
"The crystal awards have arrived and they are stunning.
Fantastic – so pleased with them, it has lightened the load!
My thanks to you for getting the order completed with short notice and in such style.
They are just wonderful – a brilliant suggestion"
Mary
"Corporate Gifts Online and Susie have been providing corporate gifts to us for over 20 years, and we have been so pleased with the service that we have made a very conscious decision not to change. Our demands and timelines have varied enormously and we have never been let down. The products provided have covered small runs of more expensive items to large numbers of what I would term more disposable 'giveaways'. We very often have clients clamouring for more and have had to, on occasion, do a repeat run of certain themed items and our clients are from blue chip companies and not the most easily tempted by corporate gifts.
The quality of engraving and embroidery is excellent,and the overall attention to detail mirrors that.
When you deal with Susie, you get her expertise and she will be up front about any potential timeline or delivery concerns, and will think outside the box for alternative solutions. She also has a very refined eye for style and if something just 'looks wrong' she will discuss it with you. Of course, she has a team to call on and assist with the running of client accounts, artwork, etc,but a very important factor in corporate gifts is the person who can translate your ideas into a successful reality. "
Christine
" I have been dealing with Corporate Gifts Online Ltd for some time now and they have always been 100% professional and efficient with all orders placed. There have been times where we have needed orders ASAP with a very tight deadline and they have ALWAYS managed to meet this"
Kim
"Thank you so much for your support through the entire order.
I would just like to inform you that the Awards reached us last Wednesday (Wednesday 9th July 2014) and they are all in perfect condition :D!!"
"I just wanted to say thank you very much for getting these to me so quickly and on time. They look great and I'm really pleased with them."
Vicki, PA to Chief Executive Officer
"From start to finish the whole process was easy, we received a quality product and service with guidance throughout. My overall impression is one of total confidence and wouldn't hesitate to use their services again."
David , Musto Marketing Department
" The folders have arrived and we are really happy with them. Thank you for all your help and patience with us, you are the one supplier who has met our expectations. "
Patricia, Office and Administration Manager
" We needed a promotional gift that accurately reflected our company activities. Corporate Gifts worked closely with us to make sure we got the right solution. I am very pleased with their quick and personal service. "
Chris , Marketing Manager
" Xeretec services - very large and demanding National and International companies. For that we need Suppliers who can react to our urgent and creative requirements. CORPORATE GIFTS ONLINE ticks all the boxes and answer all the questions. "
Ken Sangster,Xeretec Office Systems
" Our company has worked closely with Corporate Gifts Online Limited for many years and have always received a friendly, professional and prompt service. "
Elizabeth, Management Assistance
" We have used corporate gifts for a couple of years now and have always found hem to be reliable, competitively priced and timely in there provision of goods. They offer a professional service'
Dianne , Marketing & Communications Manager
" 'With Corporate Gifts we valued being able to call on professionals who understood what we required, almost before we do. The ability to achieve this within challenging budgets, with a creative flavour and knowing we were in safe hands was what set Susie at Corporate Gifts apart. We will certainly be back, many thanks' "
Jason , Managing Director
"We as a company have been associated with CorporateGifts Online for many many years and have always received excellent service. From the start of the initial quote to the delivery of the goods I can really speak very highly of the quality of goods and service that we have receive. We at Tunnock'spride ourselves with supplying high quality products and therefore when we use promotional items for our customers we ensure that they also are of a high quality. Whether it is pens or bespoke umbrellas I can truly say that Corporate Gifts Online have gone out of their way to giveus the quality and service we require."
Ian"
Ian, Manager (Sales)
" What a discovery we found in the UK - Corporate Gifts Online! In step with us with fast service, accurate execution and they deliver when they say! Nothing is too much trouble for them.... A real pleasure to work with and we are very happy in our continuing relationship.. "
Svetlana , Marketing & PR Director/EU
" We have found the service provided by Corporate Gifts online to be second to none. They go out of their way to find the exact product we want, are very prompt in getting quotations to us and the quality of the goods and printing is excellent. We would gladly recommend their services to anyone."
Julian , DJO Services Limited